Benchmark Leads Financial Wellness Program At St. Monicas - Cincinnati, OH
Between the laughs, financial lessons, and "Shark Tank" presentations, the 4 week program was a big success!
Benchmark Wealth Management partnered with St. Monica's Recreation Center located in Lincoln Heights, Ohio to put on a four week Financial Wellness program. Children from grades 9 to 12 attended each week and learned about a variety of financial topics. To culminate the program, Jessie Bates (Bengals Defensive Back) and Eric Ball (Bengals Director of Player Relations) joined the participants for the final class and awards ceremony. 
The Benchmark team also taught lessons on key financial topics that were both relevant to the kids who attended but also practical. They completed several activities that focused on budgeting, the important of savings and investing, as well as prioritizing needs and wants.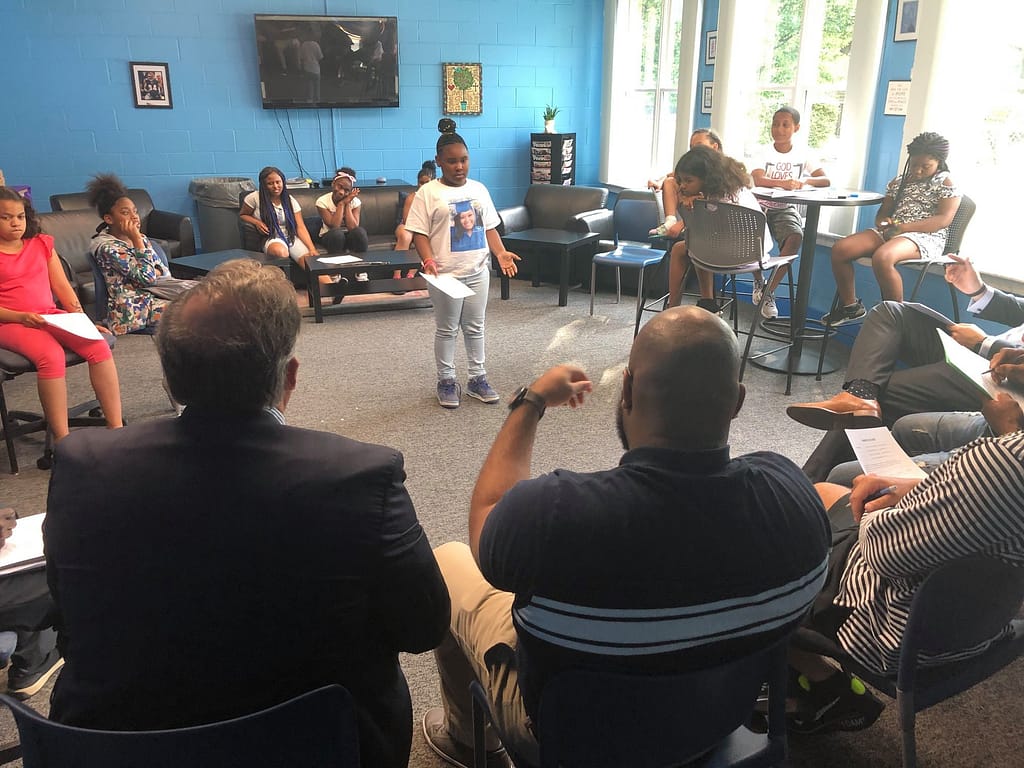 The participants split up into groups with a Benchmark team member to brainstorm ideas for startups to benefit their local communities. Some ideas included businesses to help senior citizens, care for pets, as well as new apartments for people to live in. After they decided on the key components of their companies, they sent up a team leader to "pitch" the idea to the "sharks".
Our team was very impressed with the participation from the St. Monica's kids. They were engaged and interested in learning more about financial topics. The group also came up with excellent business ideas and were excited about the prospects of starting their own businesses. 
Benchmark plans to continue financial wellness in the Cincinnati community.