Benchmark Wealth Management Attends and Sponsors Make-a-Wish Annual Gala in Cincinnati
The Make-a-Wish Ohio, Indiana, and Kentucky chapter celebrated 40 years of granting wishes as well as a record-breaking level of funds raised for local kids. A few members of the Benchmark team and clients attended the annual gala.
At Benchmark, we firmly believe that contributing to the well-being of our community is just as important as guiding our clients toward a financially secure future. We were honored to support Make-a-Wish at their 2023 annual Gala held as a Joy Sponsor.
The gala was an extraordinary gathering that united a remarkable community all focused on one goal—creating life-changing experiences for children with critical illnesses. The atmosphere was electrifying, filled with heartfelt wish stories that touched all in attendance.
We are thrilled to report that the event was an unprecedented success, raising over $573,000. These funds will be directly utilized to grant wishes in Southern Ohio, thereby spreading joy and instilling hope in the lives of deserving children and their families. The night was full of incredible wish stories and a remarkable community all coming together to raise funds that allow us to continue creating life-changing wishes.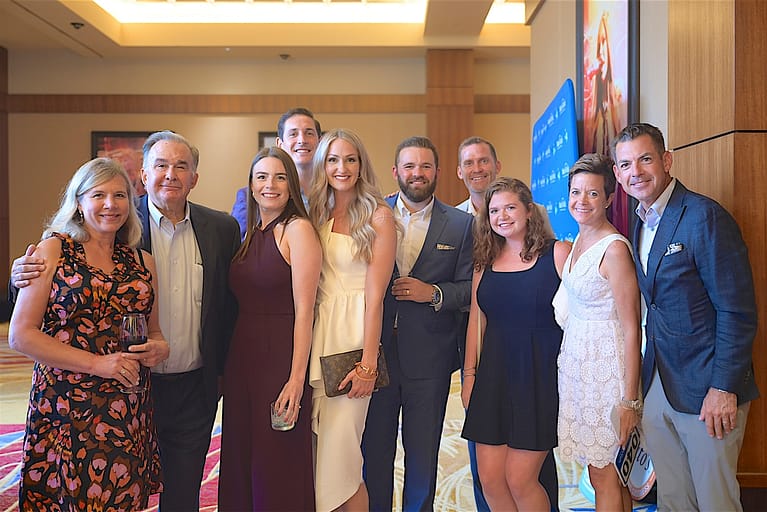 We would like to extend a huge thank you to Make-a-Wish for organizing an event that truly changes lives. Your tireless efforts continue to create ripples of positivity that go far beyond the immediate beneficiaries. Check out their website here.
Benchmark looks forward to continuing to support the life-changing impact Make-a-Wish has on children and families.