Benchmark Participates In LHOI Adult Day Service Grand Opening Celebration
Benchmark was a Gold Sponsor at the Lincoln Heights Outreach, Inc Adult Day Service Grand Opening Celebration. This impactful program provides a community setting for those in need of assistance or supervision in a safe, nurturing environment away from home.
Benchmark Wealth Management had the privilege of participating in the LHOI Adult Day Service Grand Opening Celebration this summer. The event included a ribbon cutting and tour of the new and improved facility for adults over the age of 60. 
Benchmark was a gold sponsor for the event, and had the opportunity to meet some of the incredible staff and administration who are creating lasting change in the Lincoln Heights community. 
The Adult Day Service program provides social, light physical, and therapeutic activities that are structured to support the seniors' individual health and independence goals. Supervision, hands on assistance, required health assessment and monitoring of health status are scheduled throughout the day.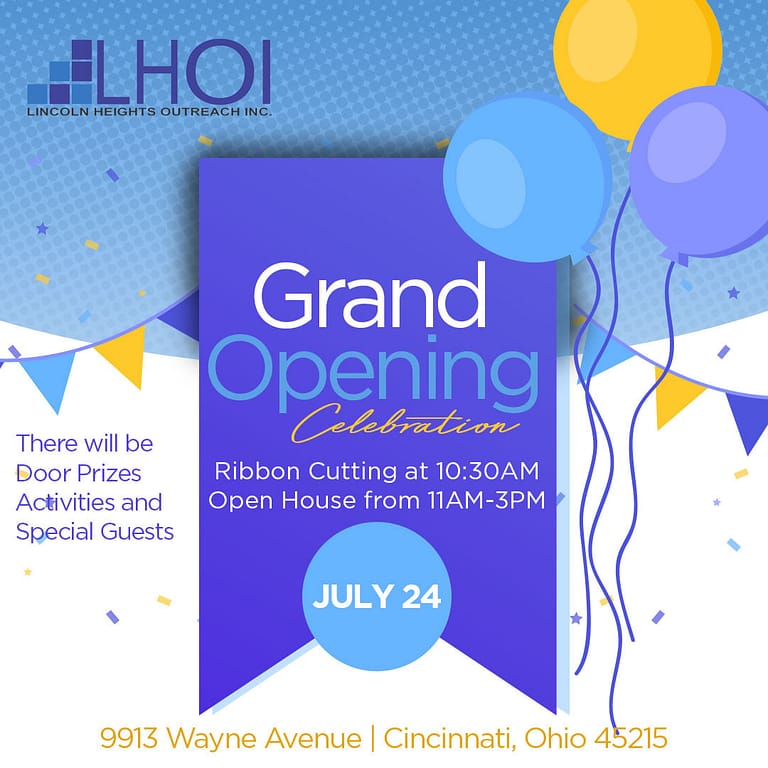 We send a heartfelt thank you to Lincoln Heights Outreach Inc. as well the Lincoln Heights community for including us in the incredible event! Beyond the wonderful atmosphere and the opportunity to spend time with the organization, the grand opening was a powerful way to experience the impact that this outreach continues to have on the community at large. Check out their website here.
Lincoln Heights Outreach Incorporated (LHOI) is a nonprofit 501(c)3 organization located in the historic Village of Lincoln Heights and serving Lincoln Heights and surrounding communities. Established in 2012, they are committed to moving families towards self-sufficiency through their advocacy and outreach programs that cover a range of educational, human, and social services.
We can't wait to continue supporting the advocacy, outreach, and programming that this organization provides.